Industrial Processes & Wastewater
For the past 25 years, Synder Filtration has been specializing in membrane filtration technology used across a wide spectrum of industries. We strive to optimize processes throughout manufacturing facilities and are committed to reducing the environmental impact and eliminating the discharge of harsh chemicals into the environment.
With a dire need for products and engineering services of the highest quality to treat our most precious resource, Synder is as committed as ever to developing new and innovative solutions for water and wastewater treatment. We are focused on helping our customers develop new membrane applications, even if the project requires highly customized systems and/or new membrane formulations. We approach every project with the expertise and personal responsiveness that has come to define "The Synder Difference" in customer service.
---
Challenge
Solution
Case Study
Specsheets
Resources
Synder also offers a comprehensive application development program including feasibility testing for newer specialty process applications. Please contact us for more information. You will receive a personal response from one of our experienced team members within 24 hours.
Applications
---
CASE STUDY
---
questions?
Fill out this form. We'll contact you within 24 hours!
---
Resources
MEMBRANE RESOURCES
Module Configurations & Processes
-> View all membrane resources
---
TUTORIALS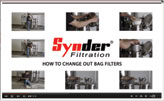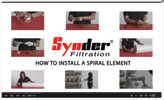 ---