Milk Protein Concentrate & Isolate Production
Developed in 1999, Synder's MK (PES 30kDa) ultrafiltration membrane was specifically designed for the concentration of milk proteins from skim milk. This membrane is still used today throughout the world for this application stemming from its high performance and stability.
Benefits of membrane process:
Increase protein content in total solids
Control over protein levels in MPC
High-quality MPC/MPI with varying nutritional and functional properties
Milk protein concentrates and isolates are extracted from skim milk through the use of membrane filtration technology. Whole milk is divided into skim milk and cream, and the skim milk is then fractionated using ultrafiltration membranes such as Synder's MK PES UF membrane to further concentrate the milk protein. The whey and casein blend offer an assortment of nutritional and functional properties, including high levels of calcium, phosphorous, potassium, and magnesium. Milk protein concentrate can also improve the heat stability and solubility of the product it is incorporated into. The bland flavor profile and light color also make it ideal choice as an additive in products throughout the food and beverage industry, including cheeses, protein bars, yogurts, and baby formula.
Recommended membranes:
questions?
Fill out this form. We'll contact you within 24 hours!
---
CASE STUDY
---
Applications
---
Resources
MEMBRANE RESOURCES
Module Configurations & Processes
-> View all membrane resources
---
TUTORIALS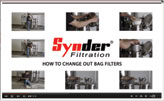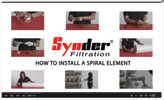 ---