Join Our Team
Do the following statements describe you?
I thrive in a dynamic, fast paced work environment full of challenging individual and team based projects.
I appreciate seeing the results of my hard work being implemented in an efficient manner that will have an impact on the improvement of the business.
I like working for a growing, financially independent, international company that is at the same time small enough to appreciate my individual contributions, and yet large enough to make strategic investments to achieve long-term visionary goals.
I am one of those rare people who is a true "self starter", capable of taking initiative, showing grit, and executing projects through to successful completion.
If this applies to you, we would love to hear from you! For more information about current openings, please see below and send your resume to HR@synderfiltration.com today.
Benefits
Full-time employees at Synder Filtration are offered health and dental insurance, and accrual of two weeks paid vacation per year after completing a three month probationary period. After one full year of employment, full-time team members have the option to participate in our excellent 401(k) plan.
At Synder we enjoy the freedom provided by financial discipline and independence, and we encourage our employees to do the same. That is why we offer a full 4% match at the outset of an employee's eligibility for 401(k), without any vesting period.
Synder Filtration is an equal opportunity employer.
Current Job Openings
---
Production Manager
---
questions?
Fill out this form. We'll contact you within 24 hours!
---
CASE STUDY
SEAWATER SULFATE REMOVAL
As global demand rises, nanofiltration technology has become essential throughout the oil and gas industry by improving the efficiency of waterflooding… //READ MORE
---
Applications
---
Resources
MEMBRANE RESOURCES
Module Configurations & Processes
-> View all membrane resources
---
TUTORIALS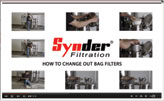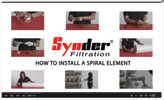 ---