Customer commitment
As a privately held, independent family business, Synder Filtration prioriong term relationships with our customers over short term financial gains. Our daily mission is to work closely with our customers to provide timely, knowledgeable, and friendly service in support of their unique process separation goals.

As an ISO-9001:2015 certified manufacturing company, we are guided by the following quality policies:
We strive to achieve the best lead times and customer satisfaction, driven by an emphasis on continuous improvement with a strong customer focus.
We are committed to a company culture defined by fairness and accountability in order to consistently deliver high-quality products and services.
We endeavor to ensure the sustainability of our processes in order to promote growth within our organization as well as into new products and applications.
That's our commitment to our customers. We look forward to providing you with the expertise and personal attention you deserve.
questions?
Fill out this form. We'll contact you within 24 hours!
---
CASE STUDY
SEAWATER SULFATE REMOVAL
As global demand rises, nanofiltration technology has become essential throughout the oil and gas industry by improving the efficiency of waterflooding… //READ MORE
---
Applications
---
Resources
MEMBRANE RESOURCES
Module Configurations & Processes
-> View all membrane resources
---
TUTORIALS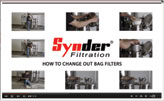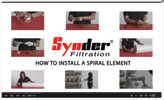 ---