Membrane Systems Built for Process Application
---

Membrane filtration systems are the heart of many separation processes. Application research, equipment design, and fabrication quality are all critical factors in the ultimate success of a project. To start, the proper membrane configuration must be selected. Although there are many formats to choose from such as plate & frame, hollow fiber, and tubular, spiral-wound membranes are often preferred due their well-rounded balance of characteristics. Spiral elements feature excellent membrane packing density (unit area per unit volume), physical and chemical resistance, and unit cost. One important requirement of spiral membranes is that the vast majority of suspended solids and particulates must be removed via pre-filtration.
Synder Filtration is an ISO-9001:2015 certified manufacturer of spiral-wound membranes and membrane systems, capable of engineering and fabricating reverse osmosis, nanofiltration, ultrafiltraiton, and microfiltration membrane systems. Controls design and panel assembly are done in-house, giving us the ability to customize and modify process designs quickly and competently.
In addition, Synder offers a full service application development program, aimed at helping our customers research and prove out their separation performance with as much support as required from our experienced technical team. Throughout the entire process, your Synder account manager is there to answer your questions and coordinate with engineering to ensure that all expectations are understood and being met.
Please contact us to learn more. We look forward to hearing from you!
CASE STUDY
---
Applications
---
questions?
Fill out this form. We'll contact you within 24 hours!
---
Resources
MEMBRANE RESOURCES
Module Configurations & Processes
-> View all membrane resources
---
TUTORIALS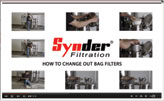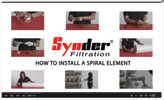 ---