Microfiltration Membrane Systems: Pilot & Full Scale
Microfiltration systems are typically designed for low pressure operation, which makes MF technology an environmentally friendly option for process separations.

Synder Filtration designs and fabricates a wide range of microfiltration systems, but we also help customers to develop processes through our unique application development program.

We start by collaborating with our customers to first understand their process goals, and then Synder's development team prepares a comprehensive test plan, including feasibility and pilot scale testing. Synder offers an array of microfiltration pilot systems with a full range of capabilities. Some of NF pilot systems can be considered mini-production scale demonstration units.
NF-UF-202-2540-IND-SS-304
With the ability to design and fabricate control systems in-house, and durable SS304 or SS316 stainless steel construction, pilot tests can be fine tuned to the specific requirements of our customers. Pilot studies are conducted either at Synder's Application Development Center in Vacaville, California, or on location at a customer's chosen test facility.
Once the test results are collected, the engineering team engages to design the full scale membrane process solution. As a microfiltration systems manufacturer, Synder has the capability to fabricate, install, commission and support full-scale and multi-process (RO, NF, UF, & MF) membrane systems. In every step of the process, we aim to deliver timely, knowledge, friendly service, and ultimately, application profitability for our customers.
Please contact us to find out more. You will receive a personal response from one of our experienced team members within 24 hours!
CASE STUDY
---
Applications
---
questions?
Fill out this form. We'll contact you within 24 hours!
---
Resources
MEMBRANE RESOURCES
Module Configurations & Processes
-> View all membrane resources
---
TUTORIALS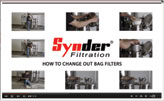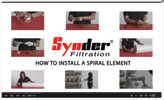 ---