Synder Filtration Flat Sheet Membranes
Description
Synder Filtration offers its complete line of nanofiltration (NF), ultrafiltration (UF), and microfiltration (MF) membranes in the flat sheet configuration. These flat sheet membranes are commonly used for small-scale or preliminary R&D testing, as they are relatively inexpensive and easy to handle. They allow researchers to be able to easily screen multiple types and determine which one offers the best combination of flux and separation performance for their project.
Synder's nanofiltration membranes are thin-film composite polyamide membranes and all standard ultrafiltration and microfiltration membranes are cast onto a polyester backing support. The MAX Series (high pH/temp) is available for the PES/PVDF ultrafiltration and microfiltration membranes and these are cast onto a polypropylene backing support.
Standard flat sheet sizes available are the 12"x12" and 1mx1m sheets. Custom die cut patterns such as the M20 and larger rolls are also available upon request. With exceptionally fast lead times and a high level of quality control, Synder can turnaround small flat sheet orders within a short time frame.
Our flat sheet membranes are designed to be used as-is in liquid separation applications. While NF membranes are always supplied dry, the UF/MF membranes may be supplied either wet or dry, depending on your preference. In the wet format, the membranes will contain an excess liquid consisting of 2% sodium metabisulfite in water. In the dry format, the membranes are impregnated with glycerin, but feel dry to the touch. If the membranes are to be used as-is, we recommend selecting wet membranes when ordering. If the membrane surface will be modified, or if the flat sheet will be welded or otherwise joined to a different surface for experimental purposes, then we recommend the use of dry membranes.
For pricing on our flat sheet membrane options, please contact us for more information. You will receive a personal response from one of our experienced team members within 24 hours.
CONTACT US
CASE STUDY
---
Applications
---
Resources
MEMBRANE RESOURCES
Module Configurations & Processes
-> View all membrane resources
---
TUTORIALS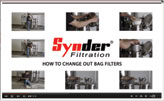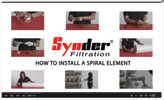 ---