Synder Ranks #3 Overall in Global Ultrafiltration Membrane Filtration Market Report
Synder Filtration ranks #3 overall in the global market for Ultrafiltration Membranes per the Global UF Membrane Filtration Market 2017 report as one of the top sellers of UF membranes worldwide. This report highlights the current market state of membrane filtration products and provides analysis on the competition, supply and demand, and trending applications.
Established in 1994, Synder's mission is to become the world's leading manufacturer of nanofiltration, ultrafiltration, and microfiltration membranes for industrial process applications. At the heart of our business is our amazing team that is one of the most hard-working and innovative in the industry.
As an independent, privately-held family business, we work closely with our customers to solve complex separation challenges with often customized membrane solutions. Synder continues to reinvest in manufacturing and R&D, and have recently added a second shift to improve lead times.
We are guided by these simple rules:
– WORK HARD and ENJOY the process
– INNOVATE to meet our customers' needs
– TREAT OTHERS as you expect to be treated.
– Be RESPONSIVE
– Be HUMBLE
For more information on our membranes or customization capabilities, please contact us today!
CASE STUDY
---
Applications
---
questions?
Fill out this form. We'll contact you within 24 hours!
---
Resources
MEMBRANE RESOURCES
Module Configurations & Processes
-> View all membrane resources
---
TUTORIALS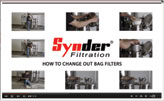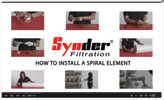 ---
questions?
Fill out this form. We'll contact you within 24 hours!
---
CASE STUDY
---
Applications
---
Resources
MEMBRANE RESOURCES
Module Configurations & Processes
-> View all membrane resources
---
TUTORIALS
---